Catalogues
We produce mail order catalogues for our South Africa, SWA & Namibia stock. If you would like to receive a FREE catalogue click here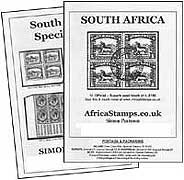 Click on the links in the box at left to browse the standard Price Lists.

For the more advanced collector we have our Single Items pages. Follow the links in the box at the right to find Essays, Blocks, Varieties, Revenues, Postmarks etc.

Please keep visiting our website as we continue to add new stock items and philatelic articles. Why not put us in your favourites right now?
Do I Buy Stamps?

I am often offered stamp collections and accumulations by people who find my website. I have to buy stamps all of the time to maintain my stocks, but before you offer me anything please read the following...

Stamp Fairs - AfricaStamps.co.uk will be at the
17th/18th January 2020 York Stamp Fair
Please click here to see other events & information



You can follow me on Twitter

Featured Item
Rhodesia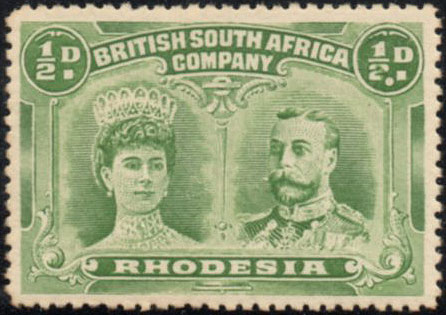 1910-13 ½d bluish green,
DOUBLE DOT
in value tablet
SG.122var, Mint, £575